November is about "Technology and Smart Technologies"
Online meeting:
Open Call for New Members to Join our Projects
Date: Thursday November 26th at 19:30
About this open call
We are a team of 25 volunteers from different cultures and disciplines, who are members of Future Making Lab, a program of Art + Tech Society. We are a small society that supports the generation and realization of ideas and projects to create a more beautiful, fair and enjoyable city.
At the moment we are looking for some volunteering positions to support two projects:
This is a project which is an initiative located in Eindhoven and surroundings that has started as a local network of people with a physical disability, care providers and makers from the neighborhood who together design customized tools for aid. These tools make the life of disable people more pleasant. For this initiative, the project leaders are looking for experts on:
Mechanical engineering who can in a practical way can solve problems of disable people at home in a feasible/cheap way;
Business model, who can support the financial sustainability of this project
Product development who can help them the development of prototypes into a real product.
Generative Art Project
This creative project is using the concept of generative art to create a Generative Dice that mimics the computer's creation process in a totally offline way, simply with a pen, paper and dice. The goal of this project is to design a workshop that in a simply way it can explain to non-technical people, the concepts of Creative Coding and Generative Art with a more visual and understandable elements.
For this project, the project leader is looking for two volunteering positions as experts on:
Art or design education who can support the design of the generative dice workshop and can run it with children.
Design or specifically an expert on Conditional or Generative Design.
Are you interested in one of these projects? Then join our meeting
About the meeting
On November 26th (from 19:30 to 20:30) we will have a meeting where you can get to know the different projects and get in contact with their leaders. If you are interested, then you can immediately find the way how you can contribute.
We will meet at: https://meet.jit.si/FutureMakingLabNov20
The agenda of the meeting is:
Welcoming words and introducing each other
Intro to the Future Making Lab
Pitching the two projects (5-7 min per project)
Free time for interaction between project leaders and interested participants
Next steps and closing
Interested? Do not hesitate and registered now. Book your place here.
Please be free to share this event with your friends and contacts.
If you have any problems to connect, log-in, please contact me: +31 6 45 92 5001 (Mayra Ortega)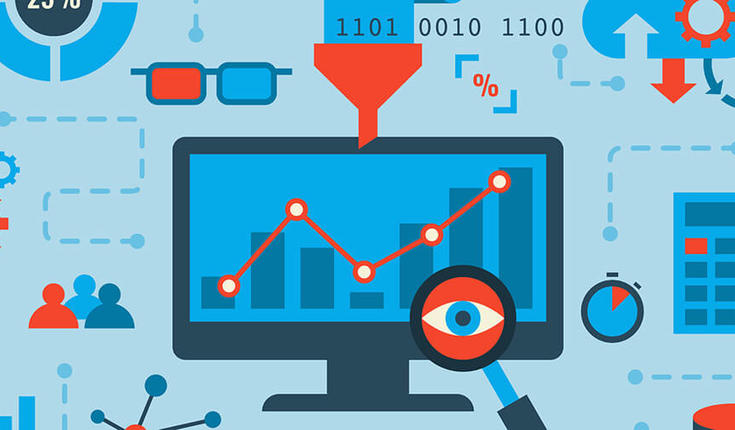 Online presentation:
Assessing fairness of algorithms
by Himanshi Allahabadi  
Date: Thursday November 5th at 17:45
Place: Kazerne, Eindhoven
About the presentation
The term "fairness" means different things to different people, and the difference get wider when the problem of algorithmic fairness is considered. For a long time, the focus has been on statistical measures of fairness, some of which have been found to be mutually incompatible. Moreover, this narrow focus on fairness distracts from broader goals of justice. This talk is about the interaction between types of biases present and types of solutions that algorithms focus on. The conclusion is the need to find solutions through the field of counterfactual reasoning, which can provide a unified view on fairness.
Info about the speaker
Himanshi just graduated Master in Data Science  from the University of Eindhoven, being her Master project "Assessing Bias and Fairness in Machine Learning through a Causal Lens".
She is a software engineer by profession and passionate about AI and its long-term implications for society.
Take a look at this presentation
Equal Table – (virtual) Open Discussion:
"Future scenario:waking up in 2121"
by Lore Stroe  
Date: Wednesday November 11th, from 19:00 to 21:30
Have you ever thought about what will happens in 100 years from now? What if you could be frozen and wake up again in 2121? Are you ready to experience the unexpected? We can only guess what the future holds for us, when right now many companies are developing technologies to preserve our bodies and make it possible to wake up in the time of our grand- grand kids.
?Join our conversation if you are Interested to learn more, share your opinion with others and unfold future scenario.
?No matter where you are located in the world, we welcome everyone, just sync with our time and turn on your laptop!
?For participation or questions send direct message to our email equaltableclub@gmail.com
We have limited amount of spots!
About the workshop
Did you ever think of the computer as a tool to extend your creative skills, or even as a creative partner? Creative Coding is an emerging branch of technology with a deep impact on areas such as art, design, and education.
This workshop explains what Creative Coding is and the many forms it can take, from graphics to physical shapes, sound, movement, and more. It provides an organized and untechnical overview that will introduce you to this art form, whether you want to create something with it or leverage its potential as a professional.
What to expect?
Learn about (creative) coding from a specialist who makes art with coding! And best of all: no technical skills are needed.
You will learn:
the basics of (creative) coding popular techniques
the professional and artistic value
Slides with links to many interesting projects, tools, tutorials, and articles will be available after the presentation so you can follow-up on your own time.
About the trainer
Luis Ferreira is a Creative Technologist based in Eindhoven that believes technology has the ability to empower human experiences and capabilities. As a former robotics researcher and software developer, he learned how the computer's decisions are ultimately inspired by the way humans think and act, and how they interact with their environment.
However the strictness of engineering didn't allow for creativity to flow, so he now uses the techniques learned over the years to experiment with projects that offer a connection between the digital and the physical worlds, using different forms of input and output. His projects often range from practical software tools to experiences focused on light, color, and interaction.
Visit https://luisferreira.space/ to see the Light Canvas or Livinglab Stratumseind and more.
Looking forward to seeing you here or
in one of our coming events
Let's get in touch
Say Hello!
Do you want to be updated about our coming events? 
Then, subscribe to our Newsletter:
Do you want to be directly involved in our activities? Then, send us a message:
Stichting Art + Tech Society is a non-profit organization registered in Eindhoven, the Netherlands under the CoC (KvK) number 76420345 and the RSIN/Fiscaal nummer: 8606.18.195.